New York Assemblyman Nick Perry did not expect to begin 2021 as the target of death threats and vicious racial abuse. "It came so out of left field," explained Frank Shea, his communications coordinator, "the phone was just ringing constantly." 
Over 1000 emails flooded in from all over the United States criticising and attacking Assemblyman Perry. A few politely expressed disagreement, but most did not and hurled abuse at Perry, a Jamaican immigrant. One email read "N*****! You need lynching and your whole family. White power. Kill the n*****, save the planet." Other emails were more vague, stating only, "the second amendment will be used." 
The Birth of Bill A416
The events that spurred this barrage of abuse have their origin in the Ebola crisis of 2014 when a nurse returning to the United States from treating Ebola patients in West Africa refused to voluntarily enter quarantine in a state facility. 
In response to this, Assemblyman Perry began drafting a bill which he would eventually introduce to the New York State Assembly in April 2015 where it was assigned the number "A6891." 
The bill set out a mechanism to force those suspected of having come into contact with a contagious, deadly disease to enter quarantine at the New York Governor's (or their delegate's) order. Frank Shea, Perry's communications coordinator, explained to Grftr News that the bill's language was based on laws allowing the state to confine mental health patients who present a risk to themselves or others.
"I sat with the Assemblyman five years ago when he was talking about this bill. There's no conspiracy. It was just that we don't want somebody with Ebola to be able to go on the subway," said Shea.
Since 2015 the bill has been passively reintroduced to the New York Assembly during each subsequent session however it never achieved any momentum and has no co-sponsors. In January 2021 the bill was assigned the number A416 for the new legislative session.
Two of Perry's staff members confirmed to Grftr News that there were no plans to promote the bill this legislative session. "It wasn't on his agenda to try to push through, to get passed, or put up for a vote", said Shea adding "there are dozens of other bills that he'd love to pass that would help out our community and help out the people he served more than this one."
Rise of the Conspiracy Theory
The bill first drew attention from anti-mask and anti-vaccine activists in September 2020. A widely shared Facebook post claimed that the legislation was "legally going to take your children from you" under the guise of helping stop COVID-19 spread. Lead Stories promptly debunked these claims, however, this did little to stop the conspiracies about the bill. 
A common misconception on social media was that the bill was about to come up for a vote before the Health Committee on January 6, 2021, when the new New York Assembly session began. This was not accurate as Perry, and his team have confirmed multiple times. 
The confusion likely arose because to introduce a New York Assembly bill its author/sponsor must submit it to a relevant committee. However, this does not mean the bill will be voted on or discussed. 
Perry and his representatives have continuously stressed that the proposed bill is entirely unrelated to the current Sars-CoV-2 pandemic. "Context is king, and it has nothing to do with COVID," Shea told Grftr News. 
Yet these repeated assertions have fallen on deaf ears. In early January 2021, the bill gained widespread attention in rightwing circles. Jenna Ellis, a Trump legal advisor, called it "insanely unconstitutional" while former Republican congressional candidate Liz Joy described it as "straight up detention camp stuff."  
The bill also came under fire from Laura Ingraham and New York Assemblyman Jarett Gandolfo. Prominent rightwing Twitter commentator Ian Miles Cheong furiously tweeted "I knew Cuomo was a bit of an authoritarian anti-Semite but I never thought the state would go literal Nazi."
Cheong is one of many social media users who believe that New York Governor Andrew Cuomo was involved with the bill. In reality, Shea explained that Cuomo had never been in contact with Assemblyman Perry about the bill. 
Representatives for Cuomo confirmed to Politifact that "we didn't even know this bill existed" and that the governor had no plans to "open up concentration camps."  
Rightwing news website Bizpac Review described the bill as "horrifying" and "Communist-styled authoritarianism." Other social media posts were far more extreme with one Reddit user writing, "anyone who votes for this should immediately be executed." 
Popular rightwing Youtube commentator Tim Pool also discussed the bill in two separate videos calling it "a psychotic piece of legislation" and suggesting it had been drafted to remove "undesirables." While discussing the bill Pool did not once mention that it contains legal safeguards and would provide avenues for people to appeal their detention. Instead, he suggested it could result in indefinite detention for trumped-up reasons.
One of Pool's videos dedicated to the bill was titled "NYC Law Allows Cops To Round Up People Who MIGHT BE Sick To Designated Facilities- Sounds Familiar." In the video, Pool drew comparisons between the bill and totalitarian regimes, suggesting it was an authoritarian overreach and plot by the establishment left to crush ordinary people.
Grftr News put this to Shea asking him to confirm whether the bill was a secret plot to usher in a totalitarian communist regime. Shea answered that it was "100% not" saying "Assemblyman Perry is a liberal and progressive Democrat, a former US Army man and a proud American." 
Death Threats, Racism, and Frustration
After the bill was catapulted into the limelight and began receiving the internet's attention things started spiralling out of control. Assemblyman Perry's office got "a hundredfold" more emails and calls than before. One staff member described how most of the people who called the office would "curse you and tell you to go back where you came from." Other callers threatened to finance political campaigns to bring Assemblyman Perry down.
Frank Shea, Perry's communications coordinator, confirmed that "80 to 90%" of the calls and emails were "name-calling bordering on threats or outright threats". Approximately 90% of callers were from out of state. Nearly all the callers had no grasp of the facts at issue. Discussing this, Shea noted the callers were "wasting a lot of time and energy on this, but that seems to be the place we're at in our nation right now."
Asked how he felt about the abuse one Perry staff member replied "when you work in government, you have to make yourself calm… and you have to treat each person at their point of concern. So I understand that some of them are well and truly upset." He later added "sometimes I just stay quiet, because I do understand the frustration. So I'll stay quiet and let them say what they want to say." 
All those I spoke to said they welcome fair criticism with Shea saying that if someone wants to offer polite criticism "that's more than appropriate" though he added that the other responses were "pretty disheartening to see."
While Perry's office had received abuse prior to the signal boosting from prominent rightwing individuals, his staff suggested that their actions had made a bad situation worse. The calls and emails had made it more difficult for Perry's actual constituents to reach him with legitimate issues. 
Following the controversy, Shea suggested to Grftr News that Perry may pull the bill. In a statement on Twitter Perry acknowledged fair criticism of his bill and committed to accepting amendments and making changes to it "in regards to concerns to constitutional rights." Either way, neither Perry nor anyone else has any desire to bring the bill up for a vote

Despite the racist abuse and overt death threats (which Perry's team have referred to state police) his staff remained upbeat, saying they understand that robust and unpleasant criticism comes with the territory and that the Assemblyman is "not going to get overly concerned with people calling him names, disappointing as it is."
Asked what he thought lay ahead for the conspiracies about Assemblyman Perry and those promoting them Shea paused a moment before replying, "hopefully, some new shiny nickel comes rolling by that catches their attention."
—
Grftr News relies on your support to continue. We don't have any outside funding and do not run advertisements on our website. If you would like to support our project, please subscribe to our Patreon. Patrons receive early access to our blog posts as well as a host of other benefits. We can't do this project without your support. You can subscribe to our Patreon here: https://www.patreon.com/TimPoolClips.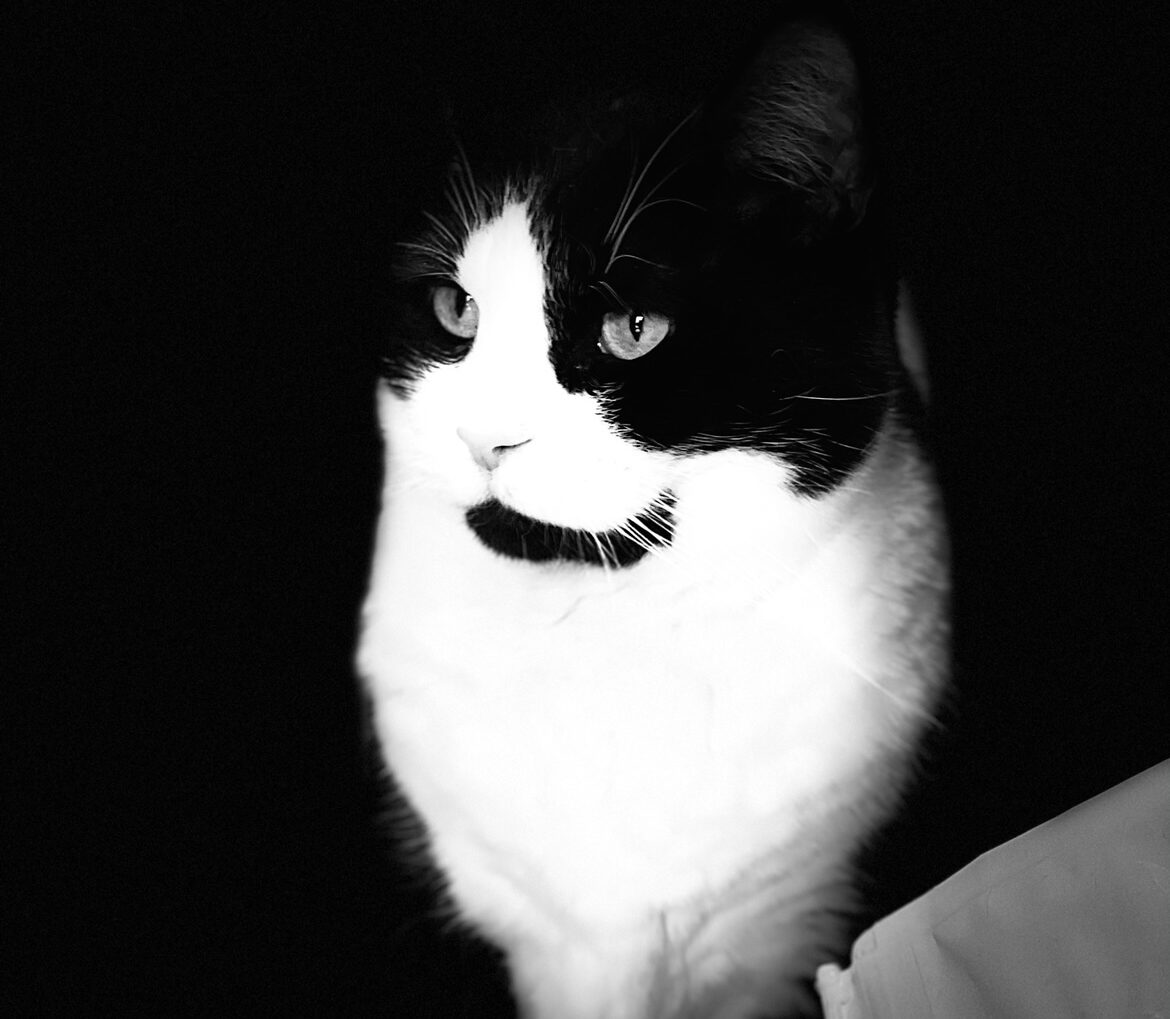 Jack Lawrence is the founder of Grftr.news. He is currently pursuing a master's degree in biomedical science and spends his free time writing about and researching misinformation and bad science. He also runs the @TimPoolClips Twitter project.