Conservatives on social media erupted in outrage last week after eagle-eyed commentators noticed that the mammoth Fiscal Year (F.Y.) 2021 Omnibus and COVID Relief and Response Act set aside $10 million for "gender programs" in Pakistan. 
Omnibus bills are the legislative equivalent of Frankenstein's monster. They combine several smaller bills to form one large bill, thereby saving Congress time as they only need to vote once. 
In this case, the Omnibus bill contained bills which provide government funding for 2021 in addition to a measure providing emergency COVID funding. The financing of the gender programs in Pakistan came from the former parts of the bill.
One of the most vociferous critics of the gender program funding was journalist turned popular online political commentator Tim Pool who joined in the mockery tweeting:
"I was terrified when I heard Pakistan was at risk of losing its gender programs [sic]

With the news of Trump signing the omnibus I can rest easy knowing that, although Americans are about to be evicted en mass, the sacrifice is worth it to teach Pakistani youth what xe/xir mean." 
Pool later doubled down on this tweet proudly reading it out in a Youtube video. In other videos, he rehashed the same themes angrily stating in one, "how about we… don't print money and borrow money for nonsense like Pakistani gender studies? Pool went on to call the money spent on what he falsely labelled as "gender studies" a "waste." Later in another moment of anger Pool asked, "have we even fixed the pipes in Flint yet?" (In case he's still wondering the answer is yes – though trust in the water supply is still shaky).
Finally, while discussing the issue on his daily podcast livestream, Pool turned to a cohost to incredulously ask "why does Pakistan need gender programs?" Today we will be answering this question for Tim and all the others too lazy to do the research.
What is a gender program anyway?
Defining what exactly a "gender program" is can be a challenge. Neither the bill nor any subsequent news reports provided any detail on this. We can, however, find clues by examining the history of the term in previous spending bills. An identical item to the one in the FY2021 bill can be found in the consolidated FY2020 spending bill. Before this, going back to at least 2014 each bill contained language providing funding for "gender programs" which were to include:
 "coordinated efforts to combat a variety of forms of gender-based violence, including child marriage, rape, female genital cutting and mutilation, and domestic violence, among other forms of gender-based violence in conflict and non-conflict settings."
To get a more definitive answer about the Pakistan context, we reached out to the United States Agency for International Development (USAID) who control the funding provided to Pakistan. In a statement to Grftr News a USAID spokesperson explained:
"USAID's [gender] programs work to improve women's access to economic opportunities, increase girls' access to education, improve maternal and child health, combat gender-based violence, and increase women's political and civic participation in Pakistan, which helps promote a more prosperous, stable, and inclusive society in Pakistan and furthers international peace and security."
USAID also directed Grftr News to a fact-sheet documenting recent accomplishments, including supporting tens of thousands of female survivors of gender-based violence and providing thousands of educational scholarships.
In one of Pool's many videos on the topic, he showered lavish praise on President Trump for tweeting out a video statement wherein Trump complained about the gender program funding. However, Pool and Trump leave out one crucial detail. In both the FY2020 and FY2021 appropriations bill, Trump – at the direction of his daughter Ivanka – specifically requested $100 million in funding for the Women's Global Development and Prosperity (W-GDP) Initiative. 
The W-GDP could easily be described as a "gender program" and was praised by the Trump administration's Council of Economic Advisers as "smart economic policy." In February 2020 Secretary of State Mike Pompeo also praised the program saying "the need for the W-GDP is clear and it's urgent." 
While the W-GDP and the funding for Pakistan in the spending bills appear to be separate, they both address similar problems. Heaping one with praise while harshly attacking the other is undoubtedly an inconsistent position.
Why does Pakistan need gender programs?
Pakistan is the world's 5th most populated country; still, on measures of gender equality, it ranks 151st out of 153 above only Iraq and Yemen. According to the USAID in Pakistan, "women lag behind men on every indicator of well-being", and economic opportunities are limited. Only 10% of Pakistani women have a bank account.
According to a report from the World Economic Forum, in Pakistan, 54% of women are illiterate compared to 29% of men and women have lower rates of enrollment in education at all levels. Women are also severely underrepresented in the labour force with only between a quarter to just over two-fifths participating depending on the data source consulted. Additionally, women hold only 5% of senior and leadership roles. 
Women also bear the brunt of domestic violence in Pakistan and "around a quarter of the population live in households that condone violence." 
Furthermore, according to Pakistan's National Institute of Population Studies (NIPS), 15.1% fewer women than men have Computerised National Identity Cards (CNICs), which are required to vote and obtain government aid. Apart from these immediate impacts, knock-on effects of not having a CNIC can include women becoming permanently disenfranchised even after receiving a card. This is because "the time in which young people become enfranchised is important in establishing lifelong habits of participation in community and government affairs." In Pakistan's transgender population the issue is even starker with one report suggesting that only a fifth have a CNIC number.
The COVID-19 pandemic has pushed all these issues to the forefront as those on low-income who lacked a CNIC number could not receive government assistance. In the pandemic's early stages women also only made up 5.53% of COVID-19 Response Committee's in Pakistan sinking to 0% in some areas.
In a statement to Grftr News, a USAID spokesperson explained that because of these factors, "all of USAID's efforts across all development sectors incorporate the cross-cutting theme of gender equality."
Pakistan has a long way to go to achieve gender parity; however, change is happening, mainly driven by economic factors but also cultural changes and a desire to achieve what is seen as the 'Pakistan dream.'
One of the few elected officials to defend the $10 million for Pakistani gender programs was South Carolina senator Lindsey Graham. In an interview with Fox News, he stated: "Pakistan is a place I really worry about." Grftr News approached Graham's office for comment but has not had a response at time of publishing.
What gender programs will Pakistan be getting?
Grftr News contacted USAID to determine where the 2021 funding for Pakistan's gender programs would be going. A spokesperson responded explaining that USAID was still reviewing options and that discussions "on the shape and scope of programming" were still in early stages. 
From 2010 to 2017 USAID funded the Gender Equity Program (GEP) in Pakistan which produced several positive impacts and led to recommendations that future gender programs in Pakistan "should continue to focus on… access to justice, women's economic empowerment, ensuring women's representation in decision-making in government, and GBV [gender based violence] prevention and response."
In 2020 funding for gender-specific programs was used to "support women in establishing sustainable women-led micro businesses, developing market relevant skills and linkages, gaining greater financial literacy, reducing gender-based violence, and improving access to income-earning opportunities." 
Previous programs have also helped 1.5 million women obtain national identity cards, allowing them to open a bank account, register to vote, and receive "social protection benefits." 
According to the U.S. government Pakistan, "remains critical to U.S. counterterrorism efforts, nuclear nonproliferation, regional stability." As a result, "the United States therefore has a deep interest in a stable, democratic, and prosperous Pakistan." A report by the Congressional Research Service has also identified that foreign assistance is beneficial because it can promote regional peace and stability. The aid can also help further U.S. commercial and humanitarian interests and help counter terrorism and prevent crime.
What have we learned?
Based on what we now know, Pool and other conservative commentators made several critical mistakes in their coverage of the gender program funding. Their claims that the aid would fund "gender studies" programs or organisations trying to introduce neo-pronouns were flat out wrong. Instead, the funding is for programs offering crucial assistance to a population in one of the world's least gender-equal countries facing numerous hurdles on their way to a better future.
—
Grftr News relies on your support to continue. We don't have any outside funding and do not run advertisements on our website. If you would like to support our project, please subscribe to our Patreon. Patrons receive early access to our blog posts as well as a host of other benefits. We can't do this project without your support. You can subscribe to our Patreon here: https://www.patreon.com/TimPoolClips.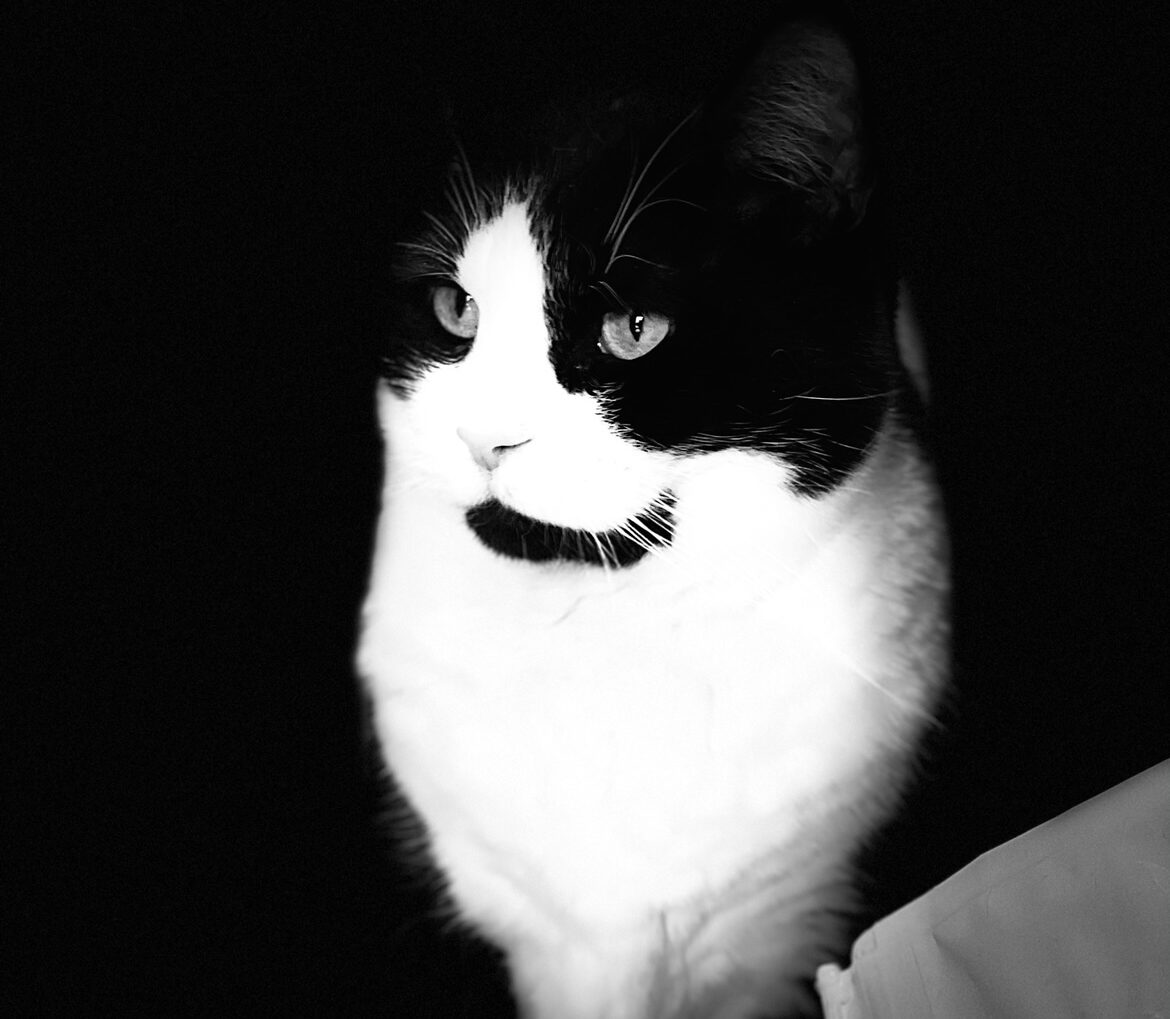 Jack Lawrence is the founder of Grftr.news. He is currently pursuing a master's degree in biomedical science and spends his free time writing about and researching misinformation and bad science. He also runs the @TimPoolClips Twitter project.